15-12-2016, 17:29
Food products production growth amounted to 104% in Primorsky region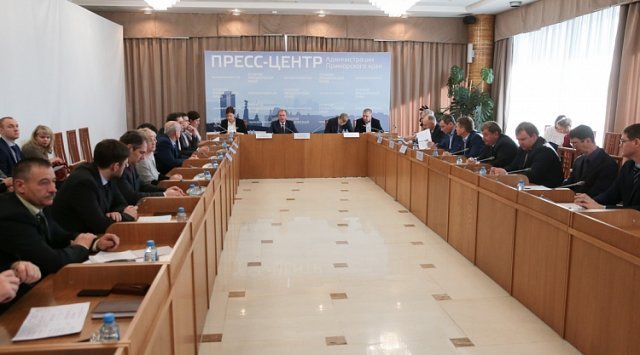 Goods producers of Primorsky region have increased output of products. Production growth index amounted to 104% compared to 2015. This information was reported at a meeting of the regional headquarters for monitoring of situation of agricultural, raw materials and food markets. The meeting was arranged under the chairmanship of Primorsky region vice-governor Sergei Sidorenko.
Deputy head of the region said that at present consumer market is stable.
"This year a few typhoons hit Primorsky region, many farmers have suffered losses. But because of the efforts of agricultural workers, food and processing industry enterprises, the situation in the consumer market of Primorsky region is stable ", - said Sergey Sidorenko.
According to the director of the department of licensing and trade of Primorsky region, Elena Koval, prices on frozen fish, pork, egg, onion and carrot have lowered from the beginning of the year.
As the director of the regional Department of Agriculture and Food Supplies informed, production of meat, dairy and confectionery products has increased in Primorsky region.
Vice Governor Sergei Sidorenko added that there should be no price hikes before the new year. Deputy Head of Primorsky region believes that food prices should be fair, both to the buyers and the sellers.
News source: Administration of Primorsky region