25-11-2016, 16:21
The 3-rd Eastern Economic Forum will be held in Vladivostok in 2017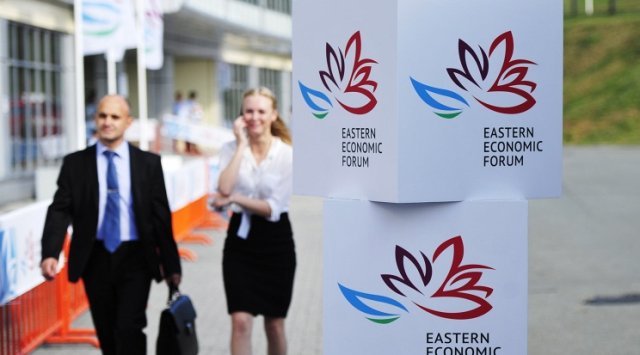 According to the information of Press Service of Ministry for Development of Russian Far East, the 3rd Eastern Economic Forum will be held in the campus of Far Eastern Federal University on the Russian island of Vladivostok from 6th to 7th of September 2017.
Also, some of events will take place in the "zero-day" of the forum – 5th of September.
The head of the organizing committee- Deputy Prime Minister Yuri Trutnev already gave a number of instructions on the preparation of Vladivostok city infrastructure, hotels facilities and campus of Far Eastern Federal University for the upcoming forum.
A special commission regards the preparation of the business program of the Forum.
According to the Deputy Prime Minister, the third Eastern Economic Forum should show the dynamics of the development of the Far East, introduce the first results of a new economic policy and provide tools of economic incentive of macro-region.
Eastern Economic Forum is being held annually in order to promote the accelerated development of the economy of the Far East and the enlargement of international cooperation in the Asia-Pacific region.
The second Eastern Economic Forum was held in Vladivostok in early September, 2016. The central event of the forum was the plenary session "Discovering the Far East" with the participation of Russian President Vladimir Putin, Japanese Prime Minister Shinzo Abe and President of the Republic of Korea Park Geun-hye.
216 investment agreements on total amount of 1.8 trillion rubles were signed during the 2nd Eastern Economic Forum. The most numerous were the delegations from Japan – 246 participants, China – 227 participants and S. Korea – 128 participants. The event was visited by 3.5 thousand participants and 1.1 thousand media representatives from 56 countries.
News source: interfax.ru