2-09-2016, 17:05
The 2nd Eastern Economic Forum has started today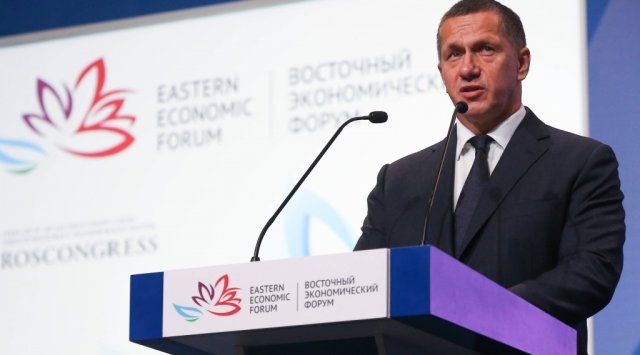 The main event of the year in the sphere of economic development, investments and international relations - the 2nd Eastern Economic Forum started in Primorsky region today. During the Forum event will be signed 59 investment agreements.
Eastern Economic Forum has started on the Russian island of Vladivostok city. This year's event will be held under the theme: "Opening the Far East." Forum was opened by Deputy Prime Minister of Russia and Presidential Envoy to the Far Eastern Federal District Yuri Trutnev.
According to Yuri Trutnev, the theme of the second forum is investments attraction and creation of new economic projects. The Far East - is a unique part of the Asia-Pacific region that is rich with natural resources. Effective system of tax benefits has already been created in the Far East regions. All support programs are already working.
According to the Governor of Primorsky Territory Vladimir Miklushevsky, the 2nd Eastern Economic Forum will sum up the first results of the new economic policy of the Far East, and will demonstrate investors that it is profitable to do business in Primorsky region.
During the Forum Primorsky region will present the following investment projects: "Eastern Ring" and "Primorsky Ring" tourist projects, the development of telecommunication infrastructure, establishment of trucks' production, construction of a golf course, reconstruction and modernization of the sea port and so on. It is planned to sign 59 agreements during the Forum.
The plenary session, which will be attended by Russian President Vladimir Putin, Japanese Prime Minister Shinzo Abe and South Korean President Park Geun-hye will become the central event of the Economic Forum. 52 sessions and 5 cross-country business dialogues (Russia- China, Russia-Japan, Russia -the Republic of Korea, Russia-ASEAN and Russia-Germany) will be held during the forum.
News source: "Вести:Приморье" [ www.vestiprim.ru ]