15-08-2016, 17:40
Interview with the Authorized representative of the President of Russian Federation in the Far East, Yuri Trutnev.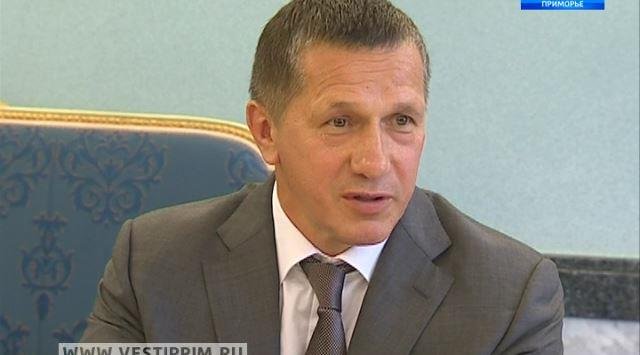 One of the main topics of the interview is preparation for the second Far East Economic Forum, which will take place on 2nd and 3rd of September on the Russian island.
-For me, the forum is presentation of results of my work. After all, I am responsible to the President and the people of the Far East for the work being done in this region. The Forum will be held during two days in the form of discussion. We will talk about our achievements and plans, investors from all over the world will get a chance to attract our attention to the most problematic points. This forum is aimed at improving the business in the region.
-Question about Vladivostok free port. At present, not all preferences of free port are being implemented.
-Free Port provides several types of preferences:
1st type is tax preferences. These preferences are already working in full force.
2nd type is administrative preferences. Most of them are already implemented, but customs procedures simplification is still under realization process. Simplified customs procedures should start working from the 1st of October. At present, it is necessary to find additional new customs personnel, from now on customs personnel will have to take functions of Federal Service for Veterinary and Phytosanitary Surveillance, it means that personnel should go through the training.
Considering the issue of a simplified entry procedure, there is a delay. The reason of this delay is world changes in migration flows. If we simply open our border, then flow of migrants and transit migrants will rush to our territory. That is why we should carefully treat this issue, now we search for the best method to create regime of simplified entry procedure for investors, and at the same time protect ourselves from migration risks. We plan to get an answer for this problem before Forum starts.
-Question on investment attractiveness of Primorsky region.
-It is early to sum up results yet, we still need to wait till the end of the year. There are many indicators of investment attractiveness, some of them are easy to change by simply signing some documents, but others are not easy to change. Investment attractiveness will not grow by itself, it requires lots of work. Regions of Far East develop at different pace. But in general, according to the information for the first part of the year, growth of industrial production achieved 105.5%.
Talking over the investments, surely some sectors are more important to us, than other, but we do not dictate investors where to invest, investors make that choice themselves. Primorsky region is a territory of unique climate and logistics conditioning, that is why it is so interesting for the investors.
We are doing everything to develop Far East region. Of course, sometimes we face difficulties and make mistakes, but we always overcome the difficulties and correct mistakes. Development system is not stable, it should be continually modified and improved, and that is what we are trying to do.
News source: "Вести:Приморье" [ www.vestiprim.ru ]