4-08-2016, 12:30
Interview with Mikhaill Robkanov, honorary citizen of Vladivostok city, honorary worker of Transport of Russian Federation, honorary president of Vladivostok Commercial Port.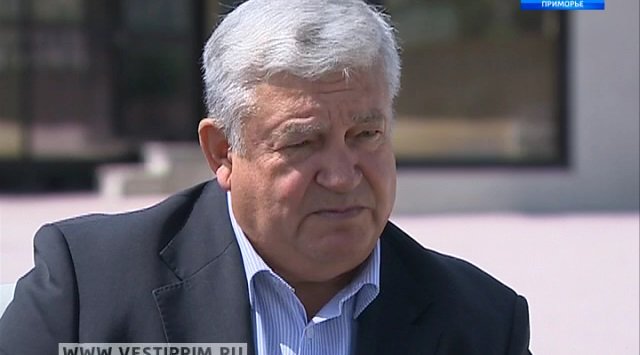 Development of port infrastructure on the territory of Primorsky region.
-President signed a decree, that spreads zone of Vladivostok free port to other ports of the Far East and North-East Arctic. It is interesting to know, what do you think about it? How will it affect the development of the region? Is our port infrastructure ready for new tasks?
- The main idea of free port is to concentrate cargo traffic here in one place for further shipment to Europe through the Northern Sea Route. To consolidate a large number of containers prior to shipment requires large area, deep water and good port facilities. We have all required conditions to build such a port. Zarubino or Vladivostok ports have all required conditions to become the biggest port in the Far East, but they still should be developed, quay berths and terminals should be built. Delivery of goods through the Northern Sea Route is twice cheaper than by usual round pass.
-What should be done to make free port mechanism work in full force?
-Port is a company, which needs attention of the central government and regional authorities. Port has strategic importance for the region and country as a whole. During Soviet period, there was a port development plan, according to the plan, Posiet port was notsupposed to be engaged in coal shipment, it planned as a specialized place where seafood might be grown. This is a shallow place and is not suitable for a port, they had to increase the depth, and this has bad influence on all flora and fauna. Some representatives of fauna are no longer here, for example smelts. Near Posiet port, there is Zarubino port, according to the general plan of the USSR it should have become a giant port. Also we should develop the infrastructure of the Vladivostok port. Shoul not forget about the Vostochny port in Nakhodka. It is also possible to build ports in Olga town, Preobrazeniye town and so on. But it requires Khabarovsk region to build a railway along the coast, construction of railway has already begun, but later was suspended. Now there is no general plan for the development of port facilities in Russia. Successful development of the free port zone requires the Ministry of Transport to establish a general plan for the development of port infrastructure.
-Can we create business competition to Busan port and bring some cargo traffic to the port of Vladivostok free zone?
- Already now large cargo container ships come to our port for bunkering, previously they went to Pusan, Shanghai, etc., since fuel cost was lower there, but now situation has changed and our price appeared to be lower. We surely should use this opportunity, but at the same time, there is need to focus on attraction of cruise liners, in order to do this, we should develop both the port itself and the infrastructure of the city, for example, build hotels. We have a huge number of showplaces, which tourists do not even know about. All these give us great opportunities, that we should use.
News source: "Вести:Приморье" [ www.vestiprim.ru ]