20-06-2020, 18:42
Vladivostok's terrasses are full with people even though the self isolation hasn't been cancelled yet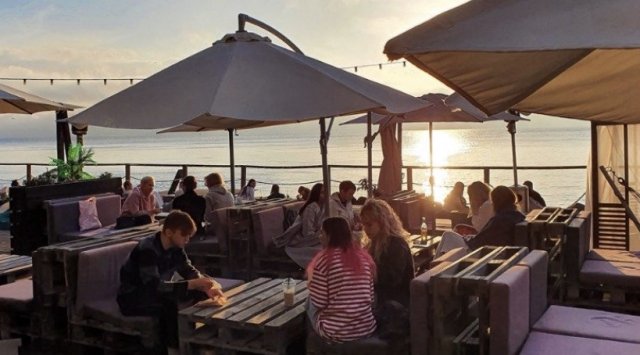 The «Yubileiny» beach of Vladivostok is always full with people. Even though the self isolation regime has not been cancelled yet, the restaurants and bars of the beach have a lot of costumers.
People take take-aways and spend their time near the sea. Some prefer to smoke shisha on a terrasse, others to dance in a cafe with live music.
It looks like coronavirus has left the city since people do not want to respect the sanitary norms anymore.
News source: www.vestiprim.ru