7-09-2016, 17:50
"I have the right" program: Primorsky region is dealing with the effects of the typhoons' devastation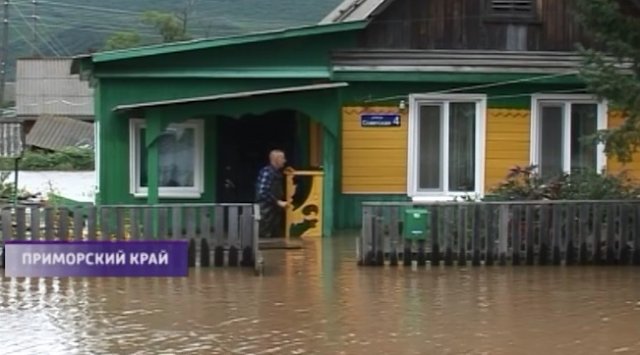 Today's program is fully dedicated to the protection of the rights of people caught in the disaster zone of two typhoons that caused catastrophic consequences in Primorsky region. Federal emergency regime was declared in Primorsky Territory. Today we will tell about the rights of people that live in disaster zone and actions being made by the government.
According to the information from the governor of Primorsky Territory Vladimir Miklushevsky, local administration together with the military and the Ministry of Emergency Situations perform emergency activities, such as the restoration of electricity and communications. The situation is fully under control. Additional assistance is organized with the help of engineering troops – 3500 soldiers and 400 pieces of equipment will be aimed at the restoration of washed out roads and destroyed bridges.
Now the main task is the calculation of damages. At present, the estimated amount of damages is 1.2 billion rubles. This amount does not include the full restoration of roads, it only includes the immediate emergency and reconstruction work and the payments of cash aid to the population of these areas. The first payments will be paid within the first two or three days of this week, such as, 10 thousand rubles for the loss of harvest; 25 thousand rubles for the loss of household items. Thus people will be able to buy essential goods.
Further payments will be in the following amounts: in case of not total property loss, each family member will get 50 thousand rubles; and in case of total loss of property, each family member will get 100 thousand rubles compensation. Damage and loss assessment will be carried out. Basing on assessment results people that lost their houses will get the money to build or buy a new house, and people, whose houses can be restored will get money for restoration.
The Governor of the Primorsky Territory is going to visit all the affected areas at the earliest opportunit, he plans to communicate with people and to assess the situation. At present, the main tasks are restoration of overland lines of communication and provision the population with items of first necessity.
News source: "Вести:Приморье" [ www.vestiprim.ru ]