10-09-2019, 03:01
«Spectrum of Seas» sea liner arrived in Vladivostok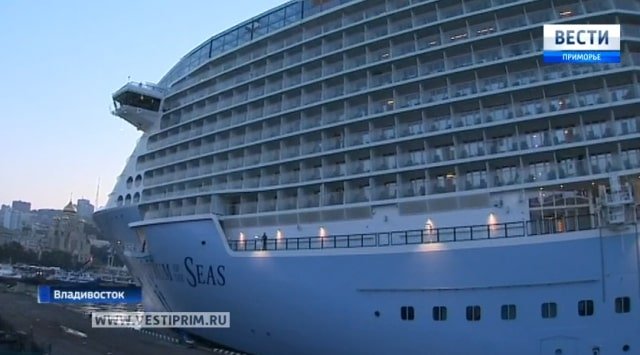 The «Spectrum of Seas» supervenes entered the Zolotoy Rog bay for the first time ever. Such a giant has never visited Russia before.
The liner moored at 2:20 am on September 9. The ship has 4500 tourists, mostly from China and the USA, and 1500 staff members on board.
«Spectrum of Seas» could not come to Vladivostok's bay before, as the bottom was not deep enough for such liner.
News source: www.vestiprim.ru