6-09-2019, 22:19
One of the world's biggest passenger liner is coming to Vladivostok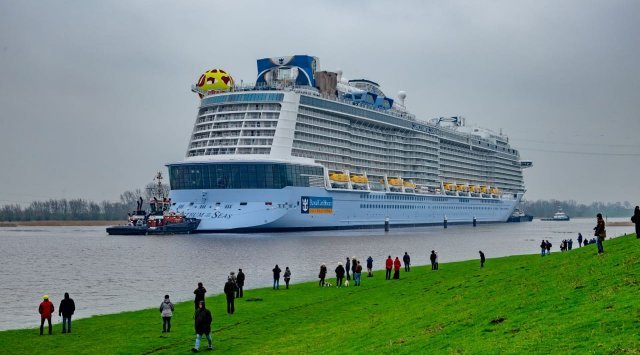 On Monday, September 9, Vladivostok will meet «Spectrum of Seas» passenger super liner for the first time. Tonight, it will leave Shanghai and head to the Zolotoy rog bay.
The liner's length is 347 metres. This giant is the second biggest liner in the world. The bottom of Vladivostok's bay has been dug in order to have a possibility to welcome such a ship.
«Spectrum of Seas» will spend less than a day in Russia. On Monday night it will leave Vladivostok, but his «twin» - «Quantum of Seas» will arrive on September 18 to Zolotoy rog bay's waters.
News source: www.vestiprim.ru