15-03-2019, 12:30
Primorye citizens prefer to buy left handlebar cars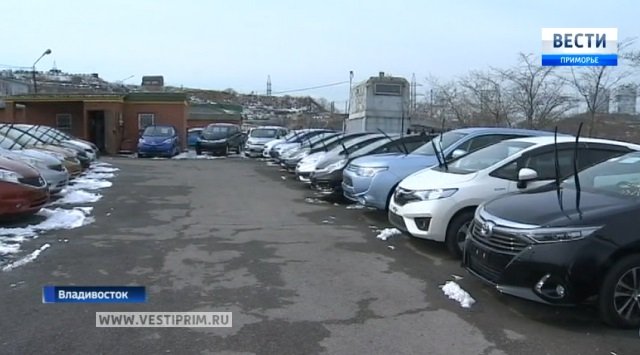 The car market of Vladivostok is not the best of times. The realization of second hand Japanese cars is frozen. According to statistics, in the winter always a low level of sales, but with the arrival of spring the situation has not changed. Why did buyers become rare guests in the car market?
Alexey is making a business in Vladivostok for almost five years. He says that during this time the preferences of the Primorye have become easier. And the main selection criterion is price. In those rare days when it was crowded at Zelenka, cheap cars were very popular. Now Nissan Note and Honda Fit are the most popular cars.
Last year, the average price of a second hand car in Primorye was 540 thousand rubles. All in all, slightly more than 106 thousand cars for the total amount of 57 billion went from the secondary market. Compare with the 2017th, it is not too much.
Primorye citizans gradually transplanted for the left wheel. Today, the domestic assembly - one of the conditions of state programs "first" or "family car." A loan with state support makes it possible to purchase a vehicle at a fixed rate, but with a subsidy from the state. In Primorye 25% of the cost of the car is returned.
The maximum limit is one million rubles. Domestic assembly cars do not exceed this price amount. Among the most top models - Lada Vesta.
Refunds can be made for Korean or Japanese manufacturers. The main thing is that the selected model should be in the approved list of the Ministry of Transport or the Ministry of Industry and Trade. It is important to consider. If this is the first car, then it really should be the first. And spouses who buy family vehicles must be parents of two or more minor children. Also, they should not have auto loans in the 2018th.
News source: www.vestiprim.ru