20-11-2018, 17:10
Primorye exporters sent thousands of tons of pine nuts in China at a price of shell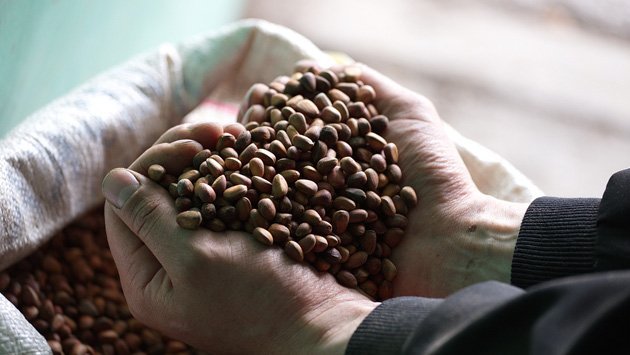 Nearly 6.8 thousand tons of pine nuts worth $ 2.5 million were sent by seaside exporters to China for 10 months of the current year.
According to the declared prices, on average a kilogram of nuts was sold for export at the price of a shell of 26 rubles.
That is, almost ten times lower than the retail price in the domestic market.
In 2018 year 6783.6 tons of pine nuts were exported, which is more than a thousand tons more than last year.
Almost all products of seaside origin, an insignificant part (122.5 tons) came from the Republic of Tyva. The only country importing nuts is China.
Thus according to the information of the Far Eastern Customs for the ten months of 2018, ten participants in foreign economic activity declared the export of almost 6.5 thousand tons of nuts worth more than 2.65 million US dollars.
Thus, the declared price per kilogram of nuts sent for export at customs was approximately $ 0.4 (26 - 27 rubles, depending on the exchange rate).
At the same time, retail prices for walnuts in Primorsky Krai are about ten times higher (200 - 500 rubles per kg.). For 26 rubles you can buy a kilogram of shell.
News source: www.vestiprim.ru