23-10-2018, 15:08
Vladivostok is preparing to challenge Asia's fish terminals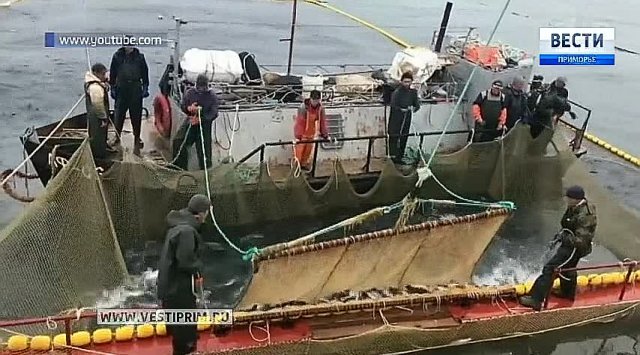 The fishing port in Vladivostok works 24 hours, accepting up to 300 thousand tons of products per year, but the hottest season is salmon putin.
While they barely unload one ship, as the next one already come. It full of chum, sockeye, pink salmon and coho.
This year, the salmon catch volume has crossed the 500 thousand tons mark.
According to experts, climate change influence on the growth of salmon fish volume.
High water temperature make salmon to move to the northern territories.
There is a lot of red fish in Kamchatka this year.
There are not enough transport and refrigerators for its reception and processing
Such a generous gift of the elements forced the leadership of Vladmorrybport to look for additional power.
For fish storage of were used "back-up" refrigerators.
From here fish and caviar will send to the central regions of the country and to local markets.
But the refrigeration and storage capacity is still planning to increase.
The place for the construction of a new refrigerator is ready now, there will be stored about 40 thousand tons of fresh-frozen fish products.
Nowdays Far East is convenient and cheaper to send fish for export to Japan, Korea, China. However, the development of refrigeration capacity of the port of Vladivostok will expand the market and give the country plenty of Pacific products.
News source: www.vestiprim.ru