24-01-2019, 17:04
More than 5 billion rubles will send for subsidized air tickets to the Far East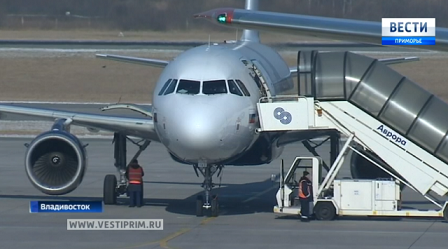 More than five billion rubles can be sent to the Far East for the subsidized air tickets. This statement was made by the Minister of Transport of Russia Yevgeny Dietrich. Such measures are caused by a stir on discount tickets. The last subsidy in Vladivostok was bought up in several days.
More discount tickets and flights to the west of the country. The Ministry of Eastern and Eastern Development offered to allocate the second subsidy to the Far East for this year. Yevgeny Dietrich - Minister of Transport - quickly responded to the request.
It is expected that the final decision of the government will take at the end of January. It is about five billion rubles. This is almost twice as much as the first subsidy in the 2019th. Extra money will provide tickets for about 800 people in 2019.
In 2019 the federal budget allocated 2.8 billion rubles for subsidized flights from the Far East.
In the near future may be allocated 5.2 billion rubles more. This will help more than 785 people.
One of the main Russian air carriers - opened sales on January 12 and sold all discount tickets in less than a week. Because of the big rush and huge queues at the box office, the airline management made concessions and changed the rule for buying special tickets.
Under the subsidy program, you can buy tickets which price less than the market in popular destinations. The most popular is from Moscow to the cities of the Far East and back. For example, a ticket from Vladivostok to the Russian capital will cost 7,400 rubles. Preferential air tickets are available to young people up to 23 years old, pensioners, large families and people with disabilities.
News source: www.vestiprim.ru