20-08-2018, 17:09
Russian airlines are selling preferential tickets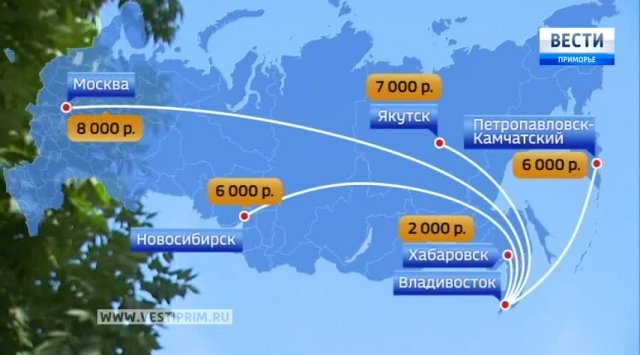 Russian airlines have resumed selling discount tickets.
To subsidize flights for the Far East people, Russian government have allocated additional funds.
According to air carriers, selling of preferential tickets will last for 10 days.
Today, there are not too many people, who want to buy preferential tickets . In general, people from Far East of the region at this time already come back from the holidays.
- from Vladivostok to Novosibirsk - about 6 thousand rubles to Kamchatka;
- from Vladivostok to Khabarovsk only 2 thousand rubles;
- from Vladivostok to Yakutsk about 7 thousand rubles;
- from Vladivostok to Moscow about 8 thousand rubles
Previous sales of preferential tickets took place in the spring - then the Far East bought out tickets in a few days
And now the program of subsidized tariffs was extended by the decision of the Federal Air Transport Agency and the Ministry of Transport of the Russian Federation. Additional funds are allocated.
Buy air tickets reduced cost will Primoris, who are not yet 23 years old, men over 60 and women over 55 years.
Also, according to the subsidized program, the last day of the flight should be until the 30th of November.
News source: www.vestiprim.ru