8-02-2019, 11:00
Avrora Airlines Introduces Additional Flights to Primorye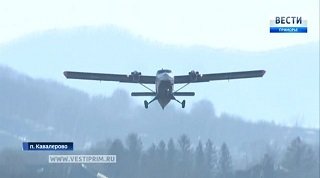 Avrora Airlines, a member of the Aeroflot Group, in February will carry out additional flights in the Primorye.
Vladivostok - Plastun. 14th of February and 21 of February departure from Vladivostok at 12:40, arrival in Plastun - 14:25, departure in the opposite direction - 14:50.
Vladivostok - Dalnegorsk. 15,17,22 and 24 of February, departure from Vladivostok at 09:05, arrival at Dalnegorsk airport - 10:35, departure from Dalnegorsk in the opposite direction - 11:00.
According to the company, thanks to the subsidy program from the Primorye budget, the price of air tickets remains affordable for the population. Thus, the cost of a ticket from Vladivostok to Plastun is 2,082 rubles, to Dalnegorsk - 2,076 rubles.
The listed directions are served by DHC-6 aircraft. Currently, there are two flights a week to Plastun Aurora, and daily flights to Dalnegorsk.
News source: www.vestiprim.ru