2-11-2018, 13:30
Children's Phthisiology Center opened in Primorye Lipovtsy village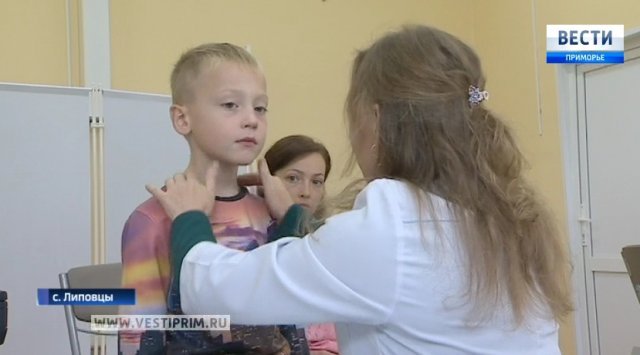 Children's Phthisiology Center opened in Primorye Lipovtsy village.
Now residents of neighboring areas do not need to go to Vladivostok to identify the child's tuberculosis and get doctor's consultation.
Modern telemedicine technologies allow doctors to deal with complex cases with colleagues across the country.
During the first month of work, the new tuberculosis clinicin Lipovtsy was attended by more than two hundred young patients.
To cure tuberculosis is extremely important to find the disease in time, and now children and teenagers from seven districts of Primorye receive treatment here.
In fact they are ready to help even those who can not come to see the doctor. Telemedicine consultations are held regularly - modern means of communication make St. Petersburg and Vladivostok equidistant from this office.
Today, doctors have noted a decrease in the incidence of tuberculosis among children and adolescents in Primorye.
In many ways specialists often visit very far areas.
The new center of phthisiology in Lipovtsi is going to become one of several medical institutions that in the future will help a lot of people from diffrent territories of our region.
News source: www.vestiprim.ru