24-08-2017, 15:42
Primorie's museum of Russian trades is waiting for visitors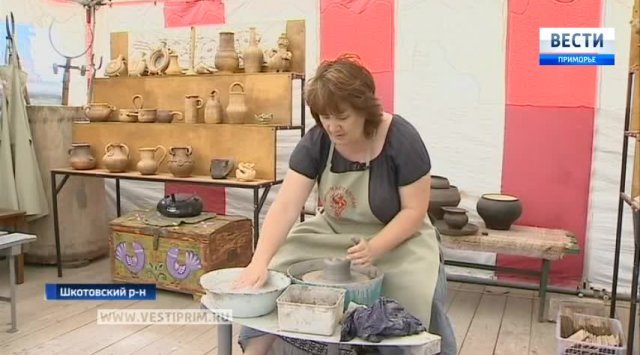 Wooden sun blinds, pottery workshop and smithy – the museum of Russian trades allows the visitors to time travel. It's possible not only to watch the masters do their job but also to try to do something yourself. The owners of the museum are Khristenko family.
The fair of trades opened in Fokino. Traditions of Russian crafts still live there. It all started with pottery and then other professions became interesting for Khristenko family.
Natalia Khristenko, the art manager of the museum: "We try to keep to the Russian traditions, and it turns out that people are interested in this as well".
The exhibits are being collected all over the world.
You can touch everything in the museum. It's even possible to make flour for bread. Also, there is a collection of samovars from Russia, China and England.
Maksin Khristenko, the owner of the museum: "Our goal is not only to show but also to let people try the trades. It's important for kids to know how their ancestors worked.
The owners often hold different festivals. The museum keeps Russian traditions and teaches kids and adults the history of their motherland.
News source: www.vestiprim.ru