25-08-2017, 12:57
How can the national park "Bikin" be interesting for foreign tourists?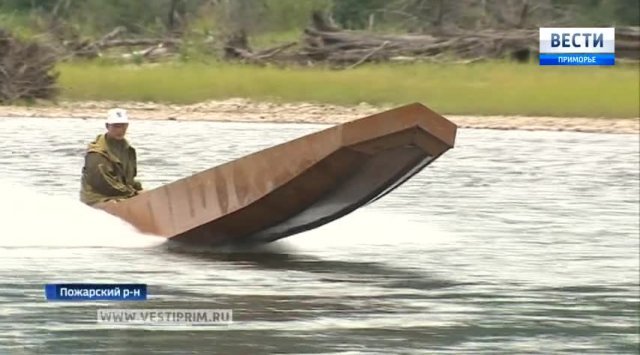 The national park "Bikin" gets ready for groups of foreign tourists. Now there is a big construction, the workers of the national park erect different places for the visitors.
It's not easy to get to the national park. It will take you 30 minutes by boat to get from Krasnii Yar village, where the head office is situated, to the main entrance of the park.
When you enter the park, you can feel, hear and see the construction in progress. Now a summer kitchen, a guest house and a summer house are being built.
Andrey Zagrutdinov, the vice CEO of the national park "Bikin": "Any tourist can come here. We don't promise five-stars hotels, but comfortable conditions will be provided".
Tourists from different countries want to see the beauty of Bikin with their own eyes. But for now, Chinese tourists are the most interested in the park. Mister Chen Xi Min is the head of a huge travel agency in China. He came to Bikin to check it out, and he's sure that the park will be a perfect destination for tourists.
Chen Xi Min, the head of a travel agency: "We want to make a trip Zhaohe – Krasnii Yar, so our tourists will come here by bus, meet the locals and admire the scenery".
It's prohibited to be on the territory of the park without its staff. Another uniqueness of the park is that all guides there are local citizens – Udege hunters.
The hunters officially become guides. For them, tourists are a great opportunity to earn some money.
The first tourists' groups are estimated to come to "Bikin" this autumn when it's the most pleasant and beautiful time there.
News source: www.vestiprim.ru