18-08-2017, 19:02
China will protect leopards and tigers together with "Zemlya leoparda"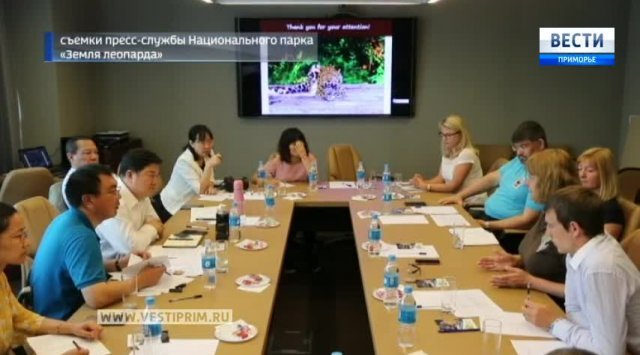 China will protect leopards and tigers together with "Zemlya leoparda". Our eastern neighbour keeps working on creating the new national park of wild cats. And it is impossible to make such park without Russian reserved territories. The Chinese delegation has visited Russia recently. Together with the Russian colleagues, they discussed all aspects of creating the national park.
The problem of making several border Chinese territories reserved has been important for many years. The population of leopards and tigers is increasing so the cats start to find new places for living. And the workers of the national park are really worried about the cats that go abroad.
Tatyana Baranovskaya, the head of the National Park "Zemlya leoparda": "Here, on this map, there is a white spot, but for us, it's not just a spot, but the huge territory where sanctuary works have been already set".
Chinese national park will be created in Jilin and Heilongjiang provinces.
Tan Xiaoping, the head of the building group of the National park: "Besides restoring the habitats of the wild animals, we need to change the lifestyle of the locals and for doing all of it, we need help from "Zemlya leoparda".
Moreover, the new national park will be a long-lasting basis for saving the Amur tiger and the Far Eastern leopard and this is the most important priority for both countries.
News source: www.vestiprim.ru