6-07-2017, 15:14
The new touristic route will in national park "Zemlya leoparda" will be open this year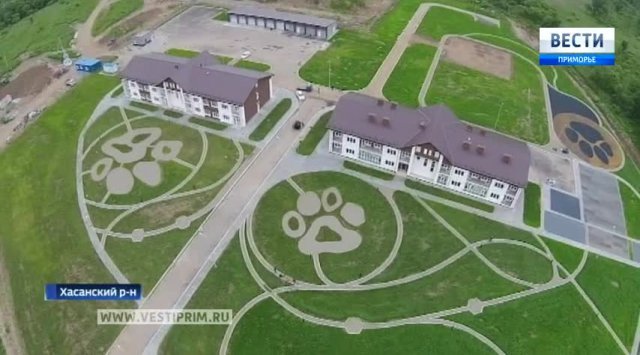 Everyone will be able to walk the route of the leopard. The new touristic route will be open very soon in the national park "Zemlya leoparda". Although, it already works but in a test mode.
-Indian and African wild cats regularly kill men, but our cats don't do it.
The instructing is very reassuring, and we can begin our journey. New stairs help climb Buslenko mountain, where the route is situated.
- The route is very convenient. It's pleasant to walk here. During the journey, we need to go up and downs the mountains because you never know where the wild cat can lead you.
Gleb Sedash is from Moscow. After graduating the Moscow State University he came to the national park to study leopards. During his work here he has never seen the magnificent cat in the flash. He assures us that it's impossible to meet a leopard on the route.
The route is a huge living encyclopaedia. It has different tasks for the tourists. For example, guess the animal by its prints, tell a fir cone from a pine one.
Besides the beauties of nature, the park has a lot of historical war monuments.
The route plans to be open in September during the Eastern Economic Forum.
News source: www.vestiprim.ru