14-03-2017, 17:41
"Leopard's trail" will appear in Primorsky region this year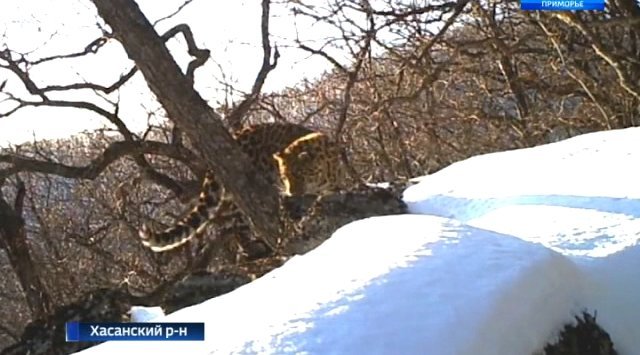 Creation of new ecological tourist route in Khasansky district is almost finished. Tourists from all over the World are eager to see leopards habitat.
"Leopard's trail" allows tourists to get into the natural environment of the rarest large cat on the planet. This route is the only one on the territory of "Leopard's Land", where it is possible to walk not only with the guide, but also independently. "
Even the smallest ones can enjoy this ecological route. This tourist route is like an encyclopedia. Information stands are installed among the trees all over the route. Stands contain information about all the inhabitants of "Leopard's Land".
Zilya Ibatullina, deputy director of "Leopard's Land" national park: "Stands dedicated to various topics are located along the route. Some of them tell about plant life, others of animal world and methods of leopards and tigers identification and calculation. Also there are a few rest areas on the tourist route, where guests can enjoy the silence and beauty of our nature".
This is the second ecological route on the territory of "Leopard's Land". The first route became very popular among tourists, especially foreigners. Tourists are interested in seeing habitat of the rarest cat on the planet - the Amur Leopard. But the routes of both trails are laid aside from the predator, and, to tell the truth, the leopard himself avoids people. But tourists can fully see the dwelling of the wild animal.
The new route will be almost two kilometers long.
The first test tours by the new ecological route are planned at the end of spring. And its grand opening is scheduled for the autumn of this year.
News source: http://vestiprim.ru/news/ptrnews/47384-turisticheskiy-marshrut-tropoy-leoparda-otkroetsya-v-primore-v-etom-godu.html#