19-04-2017, 16:52
"Sanctuary Primorsky region"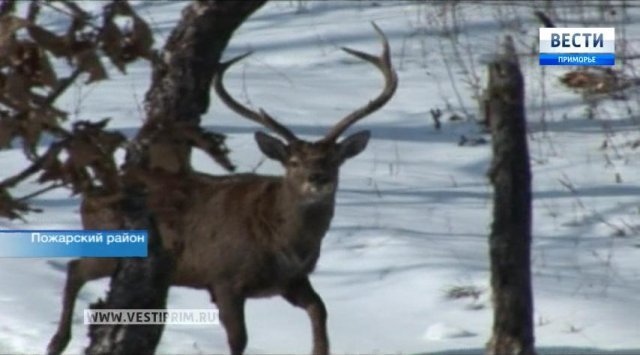 The Russian president has signed a decree making 2017 the Year of Ecology and Specially Protected Areas. Today we will tell about the newest Special Protected Area in Russian Far East – Bikin National Park. It was established only a year ago.
Bikin National Park is located in the northern part of Primorsky region in Pozharsky municipal district. There never was a large scale clearcut logging on this territory, that is why the nature preserved in its original form. Not without reason, those places are being called the Russian Amazon.
In addition, Bikin National Park is the largest specially protected natural area in the south of the Far East and one of the largest national parks in Russia. In the last mid-century one of the last habitats of the Amur tiger preserved exactly on this territory, thereby this unique cat was able to restore its population on Russian territory. Today, there are more than 40 Amur tigers in Bikin National Park, which is 10% of the world number of this subspecies.
Bikin National Park is different from all another national parks, because it not only protects the unique nature and biodiversity, but also preserves traditional way of life of the indigenous inhabitants of these reserved lands - Udege and Nanaian. The fact is that there are traditional field areas of Udege on the territory of the national park. Udege hunters have been hunting sables here for centuries. And now, despite the special status of the territory, Udege hunters can continue to hunt sables and at the same time work in the national park.
Hunters and their families are the main inhabitants of those places. Therefore, it is quite natural that the main holiday in this region is Vackchaini - the Day of hunting season closure. Moreover, it happened so that the day of the foundation of Bikin National Park coincides with Vackchaini holiday.
This once again proves that nature and people of Primorsky region are really unique. And our task is to maintain all these.
News source: http://vestiprim.ru/news/ptrnews/48787-programma-zapovednoe-primore-ot-14-aprelya-2017-goda.html#