18-08-2017, 23:14
Teachers and students of School №1 in Dalnerechensk are getting ready for September 1st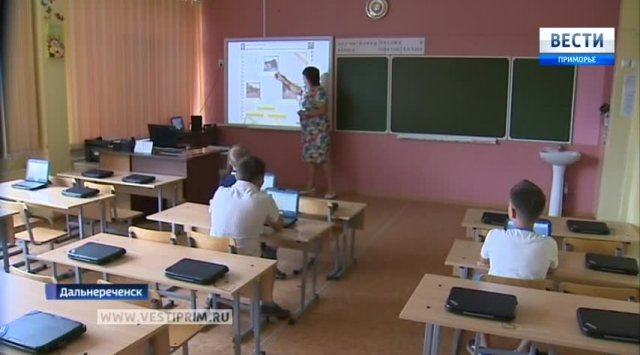 In Dalnerechensk students miss their school so much that they come there even during the summer vacation. Not only they talk to their teachers and classmates, but also they are very eager to revise what they've learned last year.
The classroom has an interactive board on the wall and laptops on each desk. For students, computers are not only something modern and nice. They are useful as well.
The teachers missed the children too. They are sure that the next school year will be very interesting. For example, students of the primary school will have a chance to write a computer program for simple robots.
Elena Nisheta, the teacher in School №1: «We need to keep in mind that technical professions are very popular and important. Kids need to learn how to work with computers in schools».
Modern schools try to give children basic skills for working with the modern technologies.
It's very sad to say goodbye to the summer, but kids are still happy to go back to school since their classes are going to be this interesting.
News source: www.vestiprim.ru