25-04-2017, 11:41
Education in Primorye. Growth points. Development of Primorye's education in 2013-2020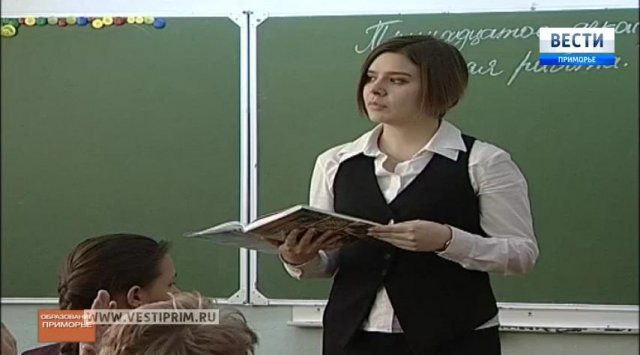 Interview with the substitute of the head of the education and science department of Primorsky Krai Tatiana Khmel.
Question: How does an average teacher in Primorye look like? How old is he?
T.K: Nowadays about 23 thousand teachers work in different establishment in Primorsky region. The average age of a teacher is 47 years old, and there are more female teachers than male.
Question: How can one become a teacher?
T.K: It is possible to study in FEFU, Spasskii college, Ussuriisk college.
Question: Are there any privileges for teachers?
T.K: Yes, there are specials programs for young specialists. For example, we help them with accommodation.
Question: Do you lack teachers?
T.K: Unfortunately, we do. We need more teachers for primary schools.
T.K: We try to equip schools with all modern necessities such as computers, tablets, electronic blackboards etc.
News source: www.vestiprim.ru