23-03-2017, 17:17
Qualified education is available to students of Malaya Kema village school.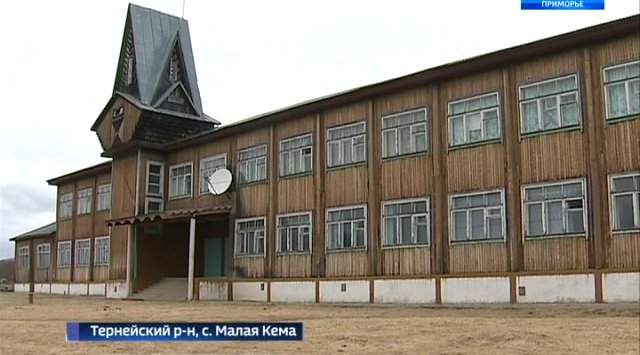 Olga Simanenko is the principal of school in Malaya Kema. At the same time, she is a teacher of math, chemistry and physics. There are only eight teachers in village school and all of them teach several subjects.
There are not enough not only teachers, but students also in the school. In the Soviet years, there were about 200 students. Now only 40.
There is about thousand kilometers between Vladivostok and Malaya Kema. But distance does not affect the quality of education. Teachers are aware of all the innovations in the field of education. Online seminars and conferences, as well as regular training courses, help. So, young inhabitants of Malaya Kema receive the same knowledge as urban agemates.
Regina Khomenko, 9th grade student: "We study genetics, Mendel's law, we are being taught about transmission of hereditary characters."
Local students develop not only intellectual abilities. There are a few lessons of physical education every week. The only problem is that exercise room of local school requires major repair.
Yuri Simanenko, the head of the Malaya Kema village: "There is a coastal climate, humidity is very high, and therefore the bottom timber began to rot".
The school is located in the very center of Malaya Kema, it is like an ancient wooden castle with a turret and carved ornaments. This is a decoration of the village and the village-forming enterprise at the same time.
News source: http://vestiprim.ru/news/ptrnews/47809-kachestvennoe-obrazovanie-dostupno-shkolnikam-sela-malaya-kema.html