4-10-2018, 17:09
In the central hospital of Khorol district open the building of the infectious disease department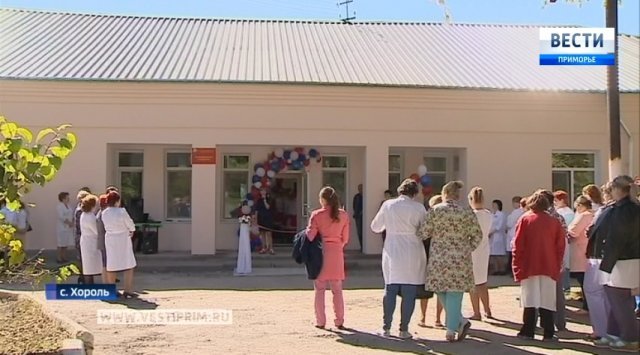 From the regional budget they spend 10 million from allocated 13 million for the capital update. Another three millions will spent to repair the children's department of the same hospital.
In the central hospital of Khorolsky district today is a good day. Contractors completed infectious disease department overhaul and pass the building to the medical staff.
Ivan Belevich, head physician of the Khorolsky central regional hospital:
"It is renovated from the foundation to the roof: communications, electrics, plumbing. We have up to 400 stationary patient per month — about 40 of them related to the infectious department. "
During repairing patients were sent for treatment in Kamen Rybolov or Ussuriysk hospital. And this is from 30 to 70 kilometers. Primorye government allocated13 million rubles for the hospital to work in new, comfortable conditions. At the same time they managed to save three million and invest it for the repair of the children's department. They even built a room for children. Continue to repair polyclinic building.
Ivan Belevich, head physician of the Khorol central regional hospital:
"This year plans to repair two floors more. By the end of the year we will repair the polyclinic building! If in neighboring areas the doctors are not enough, then of course we can accept patients who needs our help. "
Repairs will be completed with the renewal of treatment rooms. The next step is hospital in the Yaroslavsky village; they plan to repair the polyclinic department there as well.
News source: www.vestiprim.ru