1-10-2018, 16:30
In the Spassky region, doctors successfully mastered the technologies for resuscitation of newborns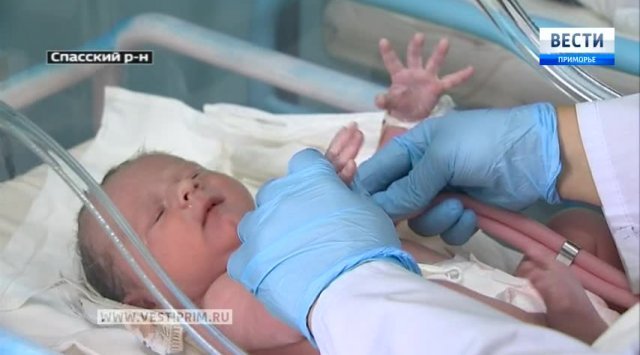 Today the urgent task for Primorye's regions is the training of medical specialists who are ready to treat patients by the latest technologies.
For example, in the Spassky region, local doctors successfully mastered the techniques for resuscitation of newborns.
Anastasia Capitan is a doctor of the obstetric department. Also she leads the children's department. Her specialization is a neonatologist-resuscitator.
At the same time she has a four-year-old baby.
She knows everything about every little patient.
Anastasia Captain, physician neonatologist-resuscitator: "We nonstop study. And we should study all our live."
Neonatologist and resuscitator specialization is one of the trends in the development of regional healthcare, when a doctor can combine several directions in his work. It is very important for the municipalities of the region.
Special regional programs help doctors with different medical specialties to improve their skills. For example, Ksenia Tcherepahina works in gynecology and obstetrics at the same time.
Vera Vavrenchuk, head of the obstetric department in Spassk city Hospital: "They have a line trait of responsibility of our generation, I am very happy about it. We can be sure that they can continue the work of our generation in the hospital. "
Today in the Spassky District doctors are not enough. And they welcome the desire of a young specialist to improve his qualification, for example, to study medical ultrasonography.
News source: www.vestiprim.ru