25-09-2018, 17:11
The genome of the wild Amur tiger was deciphered in Primorye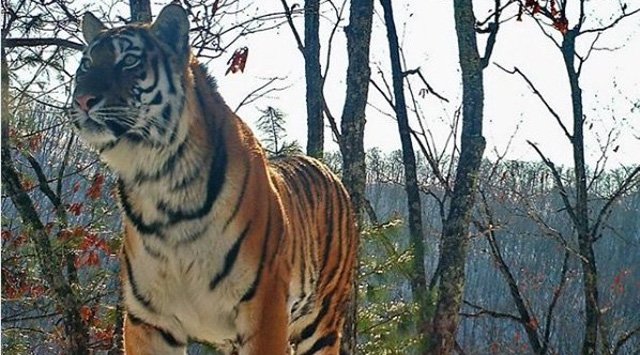 Scientists of the Far Eastern Federal University (FEFU) in cooperation with their Russian colleagues for the first time in the world deciphered the full-size mitochondrial genome of the wild Amur tiger (Panthera tigris altaica). "Vesti: Primorye" reported this with reference to the press service of the FEFU.
The head of the study, professor of the School of Biomedicine of the FEFU Mikhail Shchelkanov explained that this scientific achievement is the key to preserving the health of the population of the Red Book species. The resulting nucleotide sequence was deposited in an international GenBank database.
"The mitochondrial genome is inherited on the maternal line. It allows you to track the relationship of individuals and avoid closely related crossings, which is very important for maintaining the biological diversity of a small population of Amur tigers. This achievement is of global significance, "said Mikhail Schelkanov, the head of the International Center for Molecular Technologies at the School of Biomedicine of the FEFU, Doctor of Biological Sciences.
News source: www.vestiprim.ru