2-11-2017, 17:30
People of different religions live together in the Nakhodka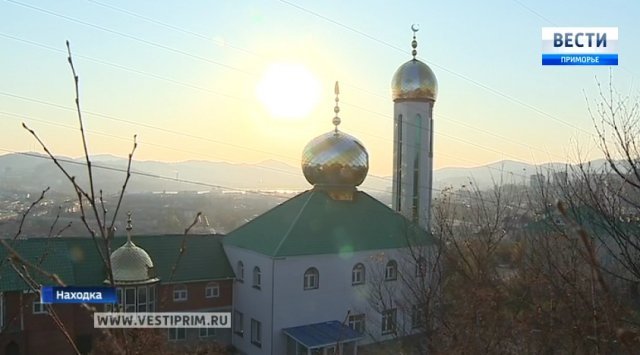 These days in Vladivostok is held the 5th religion congress. The program of the fifth forum is rich and various. Participants of different religious confession was talking about family values, culture and politics.
The mosque in Nakhodka was built in 2006. This is two floors building, it is located in the Swan hill. It's height is 21 meters. In front of the mosque is orthodox church. As the proof that in one city the representatives of different religions can live in peace and harmony. And it is very important that they know how to respect each other.
Besides there is a Nationalities Council in Nahodka city, which often organize tradition culture holidays here. It teach people how to live in peace and harmony.
News source: www.vestiprim.ru