22-06-2017, 15:13
«The new economy of Primorye». Primorye in the Russian-Chinese EXPO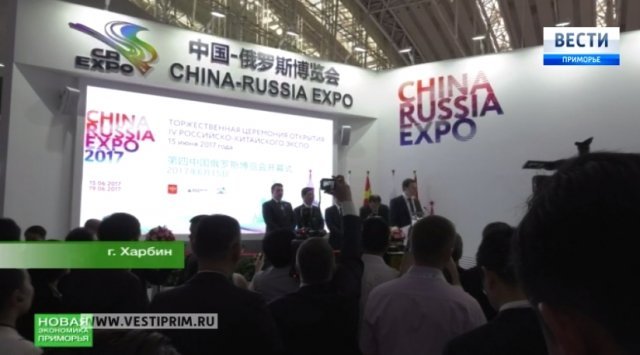 The fourth Russian-Chinese EXPO opened its doors on the 15th of June in Harbin. It is the most important place for establishing economic connections between Russia and China. This exhibition pays a lot of attention to new opportunities for both countries.
Primorye's stand in the EXPO is the main tool of realisation of business projects. This year special theme is the exchange of business contracts. It was created in order to make the meetings between Russian and Chinese businessmen more productive.
Later all of the informal talks between the governor of Primorsky region Vladimir Miklushevsky and the governor of the Chinese province Heilongjiang Lu Hao were put into agreements and signed. Primorye's Trade and Industry Chamber, The Committee on International Trade of Harbin and many other companies took part in them.
One of the most important meetings of the Primorye's government and the head of «Building Corporation Guanda» was dedicated to the building of international transport corridor «Primorye-1» and «Primorye-2».
International transport corridor «Primorye-1» is a part of the Suifenhe corridor (ports of Primorye – Harbin- Transsib).
International transport corridor «Primorye-2» - Changchun – Jilin – Hunchun – Kraskino – ports of Zarubino/Posiet – is a segment of Tumangan corridor.
During the EXPO, days of Primorski Krai were held in Heilongjiang province.The program of the days was created to show Chinese businessmen different parts of Primorye.
News source: www.vestiprim.ru