17-05-2017, 17:14
Interview with Alexander Evseev. Realization of some aspects of the state program "Development of Primorsky Region Education for 2013-2020"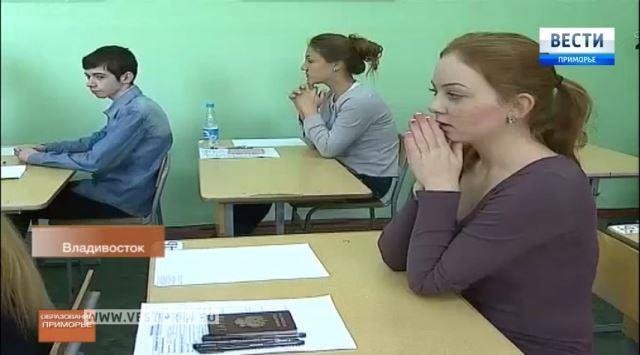 The Unified State Exam in 2017 starts with 29 May. The exam include 14 subjects, two compulsory subjects - Russian and mathematics.
In order not to aggravate the situation and reduce parents panic .We gave them the opportunity to personally participate in the procedure for passing the exam. And coming out of the exam, parents said:"It is not so scary."
In 2017 in the State Exam on Chemistry and Biology removed the assignment with Variants of the answer, added tasks with a short answer.
In order to obtain a certificate, pupils of 9 classes they must pass four exams, Russian language , mathematics and two by choice.
One of the mass subjects at the exams, both in Primorsky Krai and in the country -Social Studies. Many specialties require the subject of social studies. In second place by popularity - history.
If the participant of the USE is not satisfied with the results of the exam, then it can be retaken next year ( only additional subjects). If the student receives a deuce for the exam by compulsory subject, pupil can retake it this year and receive a certificate about secondary education.
We wish all successful passing of exams!
News source: www.vestiprim.ru