25-04-2017, 17:54
The biggest Vietnamese companies are planning to develop dairy production in Primorsky region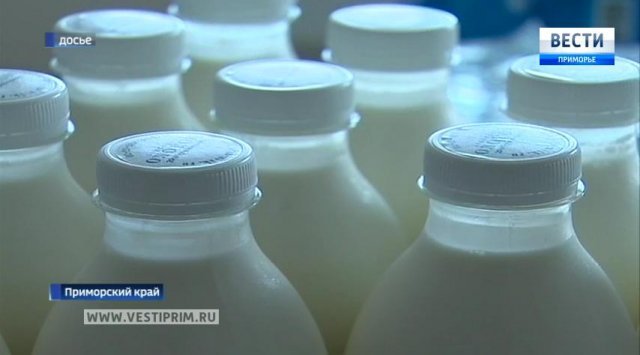 The biggest Vietnamese companies are considering a possibility to organize their production in Primorsky region. Following the businessmen from China and South Korea, Vietnamese plan to become participants of large-scale economic project, in particular, they plan to develop dairy farming in Primorsky region.
One of the leading manufacturers of dairy products in Vietnam – "TH true milk" and administration of Primorsky region had a discussion on large-scale investment project. Business delegation arrived to Primorsky region this week to inspect the potential sites for the realization of their project. Particular interest was shown to the sites in Yakovlevsky district. Vietnamese plan to place several dairy farms, as well as facilities for the dairy products production there. The governor of Primorsky region said that if the company decides to use the territory of Yakovlevsky district, the administration of the region can apply to the Government of the Russian Federation with request to include this municipality in the Mikhailovsky priority development area.
The implementation of the regional state program for the development of dairy farming in Primorsky region is one of the priority points in the development of the whole agribusiness in the region.
Vladimir Miklushevsky, the Governor of Primorsky region says: "Many countries in the world set their task to not only ensure food security, but also to develop exports. We have good opportunities for this. Japanese and Korean markets are near."
Three are already some examples of successfully implemented projects in Primorsky region. Businessmen from China and New Zealand have established a joint dairy production company, their product is being produced under "Milk of Primorsky region" brand.
Vietnamese partners believe that Primorsky region has all the resources to ensure the required volume of export oriented production. They plan to supply products, produced in Primorsky region to China, Japan, Korea and their homeland - Vietnam.
News source: http://vestiprim.ru/news/ptrnews/49107-krupneyshie-kompanii-vetnama-planiruyut-razvivat-molochnoe-proizvodstvo-v-primore.html