4-04-2017, 17:54
Chinese corporation is ready to build a new city in Primorsky region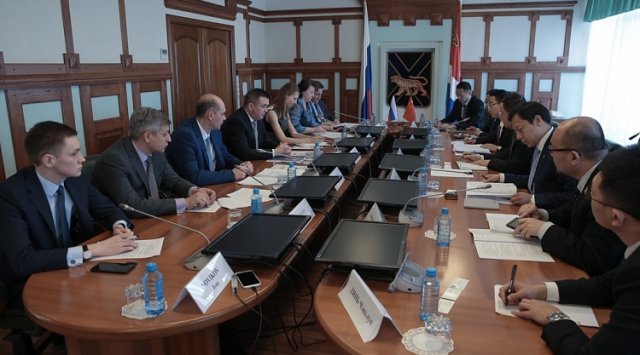 As Administration of Primorsky region reported, large Chinese corporation China Merchants Group intends to realize investment project on creation of developed modern city on the territory of one of the ports in Primorsky region. Deputy Director General of Chinese corporation Hu Jianhua and the Governor of Primorsky region Vladimir Miklushevsky have already conducted a working meeting on this matter.
As it became known during the negotiations, new regulatory mechanisms and favorable terms for investors, that appeared in Primorsky region have attracted special interest of the company to the region. China Merchants Group is already participating in the development of the Zarubino port and now is planning to implement a large investment project on the territory of one of seaports of Primorsky region, the project will be based on the "port - industrial park - city" model, which was created by the company itself.
"The model was developed by the corporation specifically for developing areas and was first tested in Shenzhen: a small village was turned into a modern large city. This model is also suitable for Primorsky region where all conditions for rapid and successful growth have been created, " – said Hu Jianhua.
It is assumed, that all three stages - the development of the port terminal, industrial park and city - will be carried out simultaneously. Now the corporation is looking for a place suitable for project implementation. Investors have already visited the ports of Slavyanka, Zarubino and Posiet.
According to the Governor of Primorsky region, cooperation with China Merchants Group is a promising direction of development for Primorsky region.
News source: Administration of Primorsky region