17-08-2016, 16:10
Chinese corporation will build residential district in Primorsky region.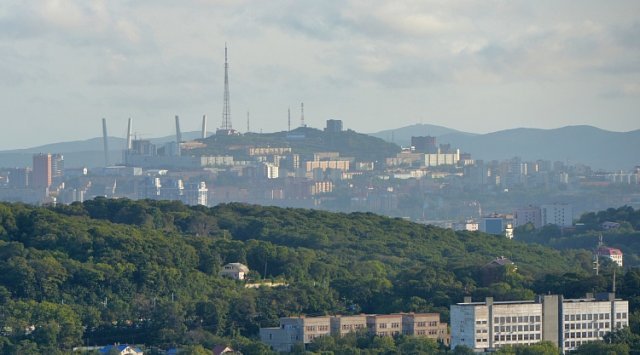 The agreement on cooperative building of residential district in Vladivostok was signed by representatives of Russian "New City" Private Limited Liability Company and of Chinese «HongZheng» Building Coporation during the meeting between the governor of Primorsky region Vladimir Mikhlushevsky and representatives of corporations on 16th of August in Changchun.
A preliminary agreement on cooperation with Chinese Corporation president Si LiangZheng was achieved during his visit to Primorsky region in July.
According to the information from the deputy head of the Investment Agency of Primorsky region, construction of residential district in Zeleni Ugol district of Vladivostok is the subject of agreement. It is being planned to create a joint venture company for this project realization, the size of this joint venture authorized capital will be 333 million rubles.
President of Chinese corporation Si LiangZheng noted, that construction of a residential district in Primorsky region will be their company's first step on the Russian market.
Vladimir Miklushevsky pointed out, that this project realization will mark a new stage of development of Vladivostok.
The Governor also emphasized, that regional authorities are interested in lowering the cost per square meter of housing.
The Head of the region suggested the corporation to consider participating in the implementation of "Housing for Russian family" federal program in Primorsky region, which implies the construction of economy-class housing. There already is an example of successful implementation of this program in Ussuriysk.
Vladimir Miklushevsky says: "The project, same as in Ussuriysk, is supposed to be realized in combined format: some of the apartments are being built and sold by this federal program, and other apartments are a part of commercial housing. According to the program, the certain number of square meters of the real estate should be sold to the State. We would be interested in such realization of the project. This program is supported by the President of the Russian Federation and is very popular among the citizens . Therefore, there should be no problems with selling economy-class apartments in the region."
During the meeting, representatives of the companies of Primorsky region and Jilin Province signed cooperation agreement.
News source: "Вести:Приморье" [ www.vestiprim.ru ]