3-04-2017, 17:52
MMA Fight Nights Global 63 will be held in Primorsky region.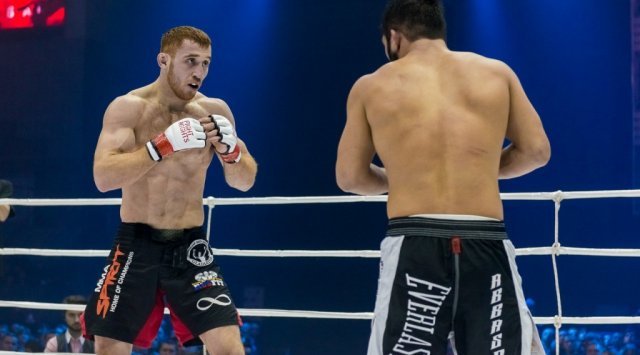 International tournament Fight Nights Global 63 will be held in Vladivostok city on 21st of April. The fight between fighter from Primorsky region Magomedsigid Alibekov and athlete from Kazakhstan Kuat Khamitov will become a culmination of the tournament.
As press service of the Administration of Vladivostok reported, Magomedsigid Alibekov is an undefeated athlete with an impressive 7-0 record. Within the framework of Fight Nights Global, Magomedsigid had three victorious fights with Daniel Voevodin, Matej Truhan and title fight with Nariman Abbasov.
Besides, there will be one more equally significant fight during this time tournament - a long-awaited revenge fight between the top Russian fighter Vladimir Mineev and the famous Brazilian Michael Falcao. The South American became the only opponent who managed to inflict a defeat on Vladimir Mineev. This fight is very important for Vladimir Mineev, in case of a second defeat his prospects in mixed martial arts will be very vague.
As organizers of the tournament point out, fight on 21st of April will be the first championship title defending fight for Magomedsigid Alibekov. Kuat Khamitov will be his opponent, he is much more experienced than the current champion, and his track record includes 22 fights.
In addition to these fights, guests of the tournament will see a few more spectacular fights, where famous fighters, including those from Primorsky region, will take part in.
News source: http://vestiprim.ru/news/ptrnews/48257-mezhdunarodnyy-turnir-po-mma-fight-nights-global-63-proydet-v-primore.html