13-02-2021, 08:18
Reduced price flight tickers are available again for the residents of the region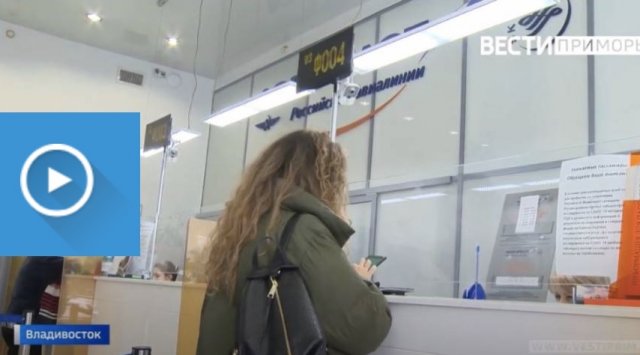 Sales of discount air tickets for residents of the Far East have begun in Primorye. Now all residents registered at their place of residence in the Far Eastern Federal Region can buy them. This is how President Vladimir Putin's directive to provide residents of the Far East with affordable flights to the European part of Russia began to be implemented.
Despite the fact that it was possible to make a reservation on the Internet, particularly anxious citizens began to queue in front of the Aeroflot offices at night, long before the offices opened. By six in the morning when they began their work, the queue was about 60 people. Employees were ready for such turn of events, so they immediately established contact with customers.
The ticket can be bought by all residents of Primorye whose place of residence is registered on the territory of the Far East. In Vladivostok, ticket offices on Svetlanskaya and Yeneseiskaya streets are open daily from 6 a.m.
News source: www.vestiprim.ru