5-12-2018, 18:01
13,2 thousand free hectares were issued in Primorye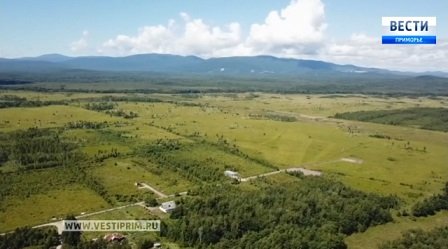 In the Primorsky Region under the program "Far Eastern hectare", 13.2 thousand land plots were made into ownership. The decision was taken to issue another 2.5 thousand hectares.
Since the beginning of the program 13 248 agreements have been concluded for the receipt of a free piece of land in Primorye. Today, the department is still almost 2.5 thousand sets of documents for the provision of the Far Eastern hectare: 268 of them - on signing, the rest are formed and sent to the applicants for consideration.
The most popular areas, of course, among the residents of the region - citizans are already issued almost 11.5 thousand hectares. Also among those who received plots were residents of Moscow and the Moscow Region (302), the Khabarovsk Territory (212), St. Petersburg (97), the Krasnodar Territory (56), the Irkutsk Region (53) and others. Total hectares in Primorye were residents of 80 regions.
Federal Law on Far Eastern Hectares entered into force on the 1st of June 2016. It was implemented in stages, and from February 1 of last year began to act for the inhabitants of the whole country. The law, initiated by President of Russia Vladimir Putin, is intended to make the territory of the Far Eastern Federal District more attractive for residents of different regions of Russia. Every Russian can take a free site in the Far East. At the moment, 49 848 applications already prepared for hectares in Primorye.
It should be noted that about 20 support measures are offered to program participants in the region, which are related to entrepreneurial activity, agricultural development, and individual housing construction.
News source: www.vestiprim.ru