26-11-2020, 07:41
Climbers cut 890 tons of ice from Russky bridge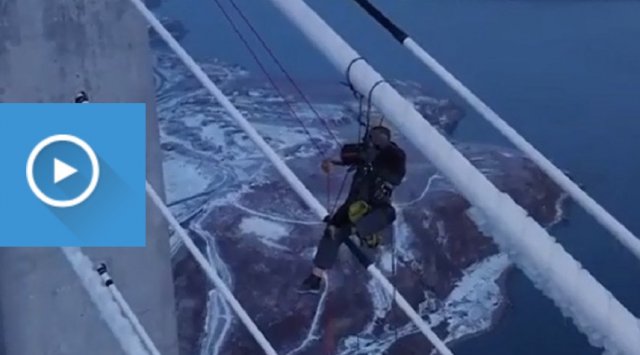 Industrial climbers clean the cables of the bridge to Russky Island from the ice to maximize the opening of transport circualtion. They have already removed 890 tons of ice. But there are 1,000 tons more. Specialists emphasize that this process is time-consuming and there is no exact time frame for allowing vehicles on the bridge. The approximate date of bridge's reopening is November 27.
Ice from the cables continues to fall on the roadway of the bridge. Road workers emphasize that clearing the structure from ice is not a fast process. It can also be affected by the weather.
«For now, the only way of communication between the continent and the island are ferries. Yesterday 4579 people and 288 vehicles were transported from the island to the continent and from the continent to the island» - states the Ministry of Transport of Primorye.
News source: www.vestiprim.ru