23-01-2020, 16:56
The authorities plan to start building a bridge to Elena Island in 2021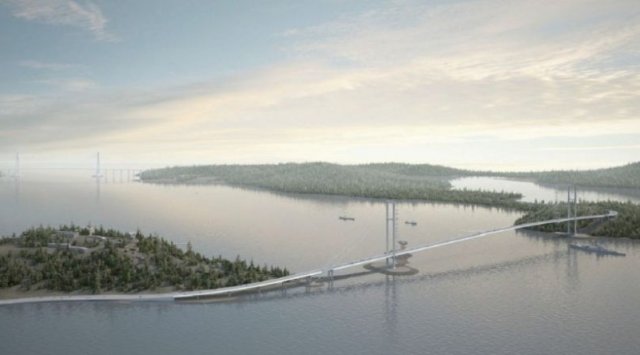 A new bridge connecting Egersheld area of Vladivostok with Elena island (a part of Russky island) is planned to be built in 2021. The bridge will create a circle of roads, connecting the peninsula with the island. In the beginning of December 2019, the governmental commission of Russia has approved the construction.
According to the project that was shown to the public during the Eastern economic forum in 2019, the bridge will have four lines and its daily vehicle capacity is estimated to be around 40 000 cars. The height of the bridge will allow the ships up to 60 m big to go under it.
The bridge to Elena island will create the second connecting point that will allow the residents of the area to leave the city. For now, the area only has two small roads connecting it with the rest of the city.
News source: www.vestiprim.ru