6-09-2016, 17:39
The 2nd Eastern Economic Forum. First Day.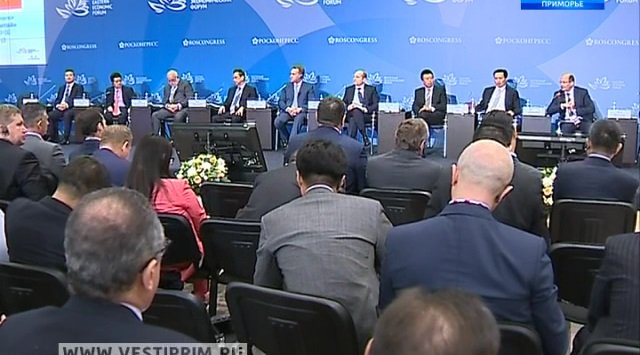 Dozens of agreements, most important discussion platforms and thousands of visitors from 32 countries filled the first day of the 2nd Eastern Economic Forum.
Dozens of discussion platforms of Eastern forum work at the same time - discussions, negotiations, presentations, signing of important documents. Forum participants barely have time to move around campus on Russian island not to be late. All the lecture halls are overcrowded. Almost every 10 minutes the announcement of agreement signing ceremony can be heard.
The official opening ceremony was short, no time for long speeches. The discussion of implementation of the Law of Far Eastern hectare is being held on this platform. The law already came into effect, but some efforts are still needed to make it a new impetus of economic growth. Forum participants from Primorsky region already know some pitfalls of this law that can be removed now.
The section, where discussion of the Far Eastern Bioresources topic is being held, is overcrowded. The main task of moderators is to protect interests of Russian fishermen. Even in the situation, when they have already received the preferences for development of the industry.
Hundreds of Russian businessmen from Far Eastern region came to the forum, they all know, that Forum platforms are the great opportunity to not only present investment projects, but also to state the authority of the Russian business.
President of Russia has already held a big meeting with the strategic investors of the Far East. Main event of the forum - plenary session of the leaders of Russia, Japan and Republic of Korea- will be held on Saturday.
News source: "Вести:Приморье" [ www.vestiprim.ru ]