23-08-2016, 17:35
Interview with Sergei Nekhayev, the Vice Governor of Primorsky region.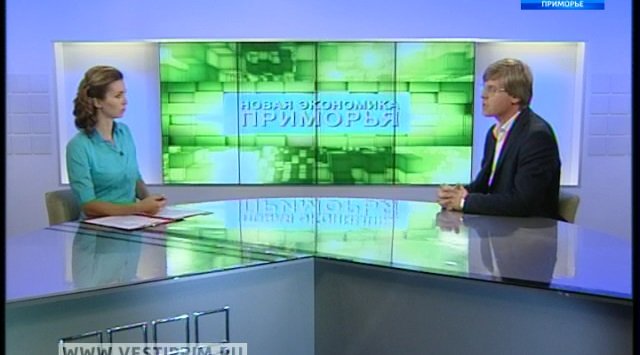 - You are often on business trips. Please tell us about the last one of them.
- The last trip was to Suifenhe and Dunin. These are very important cities. There are border check points. The flow of Chinese tourists to our regions has increased. We discussed the synchronization of our checkpoints with our Chinese collegues. Vladivostok free port zone will start working at full capacity on October, 1, and all checkpoints will provide 24/7 services. Checkpoints work includes work of border services, customs services, Federal Service for Oversight of Consumer Protection and Welfare and so on. Working time synchronization and synchronization of Checkpoints working infrastructure are needed. At present, we need to improve the infrastructure of Pogranichnii and Kraskino border crossing checkpoints.
-In April you had a trip to Jilin province, you brought our Primorsky region businessmen for a meeting with Chinese businessmen.
- Our Eastern partners, both Chinese and Korean, already know our region well and are ready to invest in certain projects. Some of the projects are not just an opportunity to earn, they will also have positive effect on the development of the regional economy. For example, "Primorye-1" project, will help to develop not only Primorsky territory, but also North-Eastern provinces of China. Use of this transport corridor will allow Chinese counterparts to save time and costs on the goods transportation.
- Vladivostok is preparing to the 2nd East Economic Forum. What agreements do we have at present?
- Main goal of Free port is to create a new high-tech export-oriented industries. Logistics capabilities of Primorsky region will help to make products transportation profitable. All these projects are medium and long term projects, the results are not visible immediately. Already about 50 companies became residents of Vladivostok free port, many of them are foreign companies. All projects have a delayed effect. The effect of implementation of Vladivostok free port will be seen in about 5-7 years.
- Can we talk about the intermediary results of the 1st East Economic Forum?
-Many projects for which agreements have been signed already being implemented, for example, project of creation of the first in the Far East production and logistics complex, several agricultural projects. I'm usually being asked on the effects of establishment of Advanced Development Zones and Free port zone. There we can talk about the growth of foreign investment, increased index of industrial production, increased number of workplaces. These are variables that can be seen today.
-Is Vladivostok ready to receive a large number of guests in September?
- Vladivostok is one of the few cities in Russia, which is ready to receive international forums. Of course, we have room for improvements, but St. Petersburg and Moscow also have a room for improvements, there is no limit to perfection. Now we have 143 hotels in Vladivostok, the city Administration is cooperating with them, already 5,500 rooms are booked for the guests of the forum.
-Basing on the experience from the previous year forum, will there be any changes on this forum? And the question from the fans of Leonardo DiCaprio, will he visit the 2nd East Economic Forum?
- Forum organization takes lots of work, some difficulties and minor hiccups are being faced, it is normal, but we are always trying to correct all defects. On the question about Leonardo DiCaprio, only Roskongress, the organizer of the forum, can answer this question.
News source: "Вести:Приморье" [ www.vestiprim.ru ]