18-06-2019, 17:00
160 years ago Russian sailors discovered Nakhodka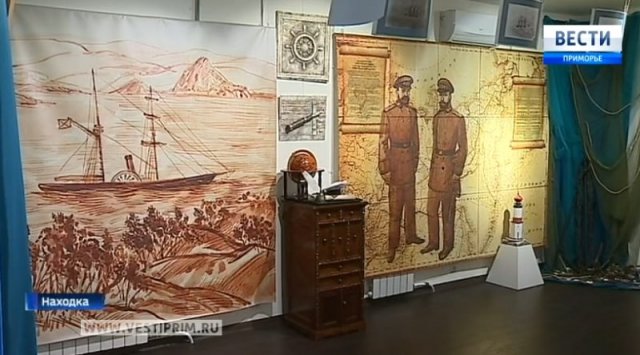 On June 18, 160 years ago Russian sailors on «America» corvette discovered Nakhodka bay.

For this memorable day, Nakhodka's authorities have prepared an interesting cultural program. «Legend of a Storm» is not just a historical exhibition, but an homage to brave sailors, Nakhodka bay's pioneers. What makes this year's anniversary symbolic is that 160 years after the discovery, captain's Aleksander Boltin great grandson, Kiril Rynza, has visited Nakhodka.

Kirill Rynza brought a family relic to the exhibition - a picture «Corvette «America» painted by his great grandfather in 1886that will be one of museum's attraction till the end of the year.

The festive program was going on for some days. Marine expedition became the epilogue of the anniversary. 160 years after, Aleksander Boltin's descendant followed the same route as his great grandfather.
News source: www.vestiprim.ru