17-06-2019, 17:23
A lumbering vandal has been caught red-handed in «Land of the Leopard»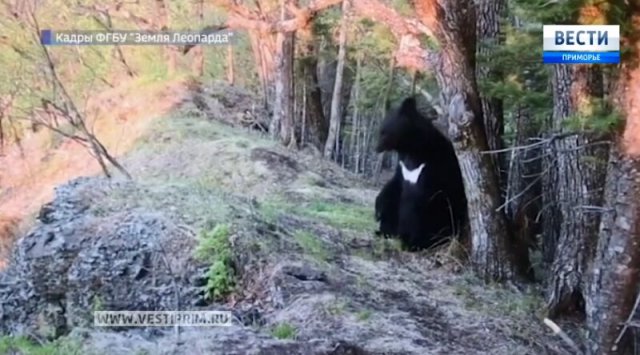 On June 16th, the national park «Land of the Leopard» has lost one of its camera traps. The device was broken down by a curious asian black bear. The bear started dancing in front of the camera, and then, probably, decided to delete the evidence - this is how some scientists like to joke about it. The predator has smashed the trap with a spade and then damaged the device by using its teeth.

According to the statistics, bears are the «champions» in causing damage to camera traps. This is related to predators' natural curiosity. It's not rare for scientists to find broken cameras, but it's unusual to find videos of such accidents.
Also, some specialists say that humains are the main reason why cameras break down or vanish. Annually, national parks lose up to dozens of camera traps.
News source: www.vestiprim.ru