5-06-2019, 08:30
Vladivostok is taking the status of the gastronomic capital of Russia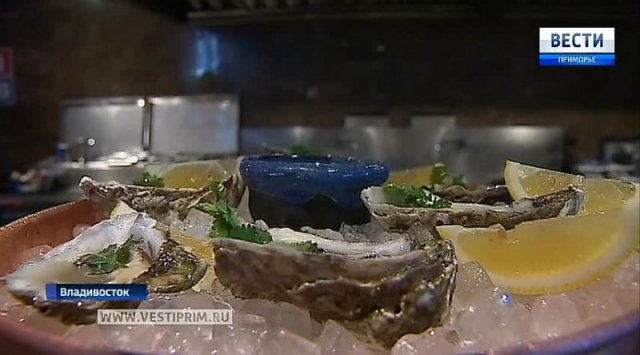 Popular international tourist Internet portals put Vladivostok to one of the most "delicious" cities in the culinary list.
Residents of the Southeast Asia countries considered visit to Vladivostok the main goal of their short holidays.
The main thing is combine their vacation with one of the many gastronomic festivals of Vladivostok.
In the Booking.cominternational hotel booking system , Vladivostok once again took the first place in the list of cities with the most delicious and creative menu of urban restaurants. In this case, neither Moscow nor St. Petersburg did not get into it! Already this year the Primorye capital start an endless series of gastronomic festivals. This week is the time of the oysters has come!
They are taken from the seabottom - and immediately put to the restaurants. The product is perishable, you need to eat it fresh, so the prices are not too high.
Every Russian loves to eat good food, but foreign tourists liked it the most.
Sixteen international flights daily arrive at Knevichi International Airport, nine of those are from South Korea. At the same time, more and more tourists arrive in Vladivostok by sea. Costa Serena liner delivered three thousand tourists to the Golden Horn Bay.
The flow increases very quickly: in four months - in 2.5 times! The flow of guests from Japan grew by 15 percent, Australia and New Zealand - by 40%, South Korea - by 140%, Germany - by 200. Hotels and hostels have no problems with occupancy of the rooms, and tables in city restaurants are booked even before arriving .
Moreover, they will soon announce the next festivals of other Vladivostok delicacies - crabs, scallops, mussels and gifts of the Ussuri taiga.
News source: www.vestiprim.ru