4-08-2016, 17:29
Big and happy Manukyan family from Dalnerechensk bakes "social bread" in their bakery.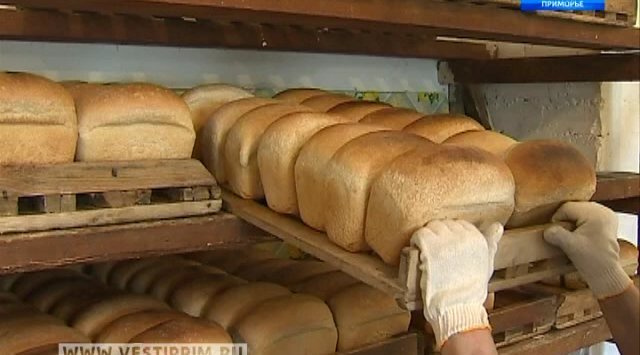 Products of Manukyan family bakery are very popular in Dalnerechensk. Their Armenian lavashes are being bought up like hot cakes. How national traditions of the Armenian people liven the life of the seaside town up?
Baker Natalia Kuleshova says: "These are our buns – totally we have five types there, buns with poppy seeds, with jam, condensed milk, two kinds of loaves named " Sun ", and "twisted bagel."
Not without pride, Natalia Kuleshova shows the results of the night shift work. Besides muffins, about 500 loaves of bread are being delivered to the shops of Dalnerchensk. During already ten years the price of this bread is unchanged - only 18 rubles.
Baker Natalia Kuleshov says: "Bread is getting ready now, we need to remove it from the oven, and deliver to the shops."
Marine Manukyan honestly says, that almost 20 years ago, when they built bakery, they had to learn Bakery skills. It is important - to comply with the technology, but most importantly - positive attitude, otherwise the bread will not be good.
At dinner Manukyan family always gets together- the eldest son (22-year-old Vanik) with his wife and young son here, and only the youngest unmarried daughter is now studying in Khabarovsk. Vanik graduated from high school in Dalnerechensk, joined the army. He served in the vicinity of Bikin, got profession of grenade launcher operator.
Vanik Manukyan, a resident of Dalnerechensk: "We had friendly communication in the army, there were no any ethnic issues there."
This house was built by the head of the family himself - Manvel, says, it took a long time to build it, sometimes money was not enough. But now this house allows to accommodate many friends of Manukyan family. Guests are always welcomed in this house.
Manvel Manukyan: "We live in Dalnerechensk for nearly twenty years already, have lot of friends among the Azerbaijanians, Russians and Korean, and we don't have any ethnic problems".
After dinner, Marine and Manvel rush to the bakery again, they need to knead the dough for tomorrow, because the citizens are expecting to get fresh bread every day, seven days a week.
News source: "Вести:Приморье" [ www.vestiprim.ru ]