29-07-2016, 15:00
Big and happy family Manukyan from Dalnerechensk bakes in his bakery "social bread"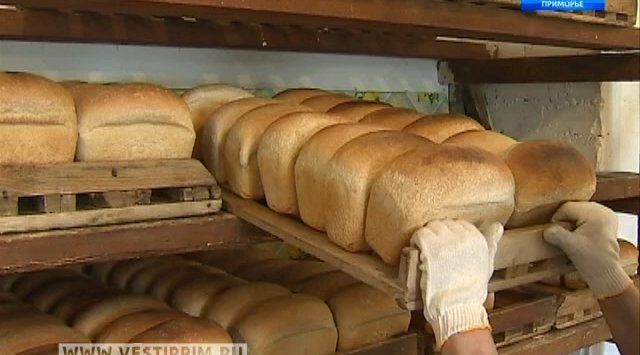 In Dalnerechensk Manoukian family local bakery products are very popular . They are disassembled by Armenian pita breads like hot cakes.
Natalia Kuleshova, baker: "This is our buns - five types we have, bun, with poppy seeds, with jam, condensed milk, two kinds of loaves," Sun ", and twisted bagel."
Not without pride Natalia Kuleshova shows the result of the work the night shift. In addition to the muffins each morning in the shops Dalnerchenska carry about 500 loaves. For ten years the price of this bread is unchanged - only 18 rubles.
Marine Manukyan, entrepreneur: "From the national cuisine we bake pitas here such. Our, Armenian. The basis is flour, yeast, water and salt. "
Over dinner Manukyan family always gets together. The eldest son - 22-year-old Vanik - with his wife and young son, that's just the younger, unmarried daughter is now studying in Khabarovsk. Vanik in Dalnerechensk finished high school, from here went to the army. He served under the bikini was a military rocket launcher specialty. Speak Army friendship - special.
Vanik Manukyan, a resident Dalnerechensk: "It is very well communicated, it was not to any ethnic issues arose."
This house built himself head of the family - Manvel, says, built a long time, the money is not always enough. But now it can visit many friends Manoukian family. Guests in the house are always happy.
Manvel Manukyan, entrepreneur: "Nearly twenty years living in Dalnerechensk, a lot of friends among the Azerbaijani and Russian, and Korean, and the concept of how ethnicity does not exist for us."
After dinner, Marine and Manvel again rush to the bakery, you need to make the dough for tomorrow, because the citizens are waiting for fresh pastries every day. No weekends .
News source: "Вести:Приморье" [ www.vestiprim.ru ]