16-05-2019, 17:19
In the Artyom suburbs held lure coursing competition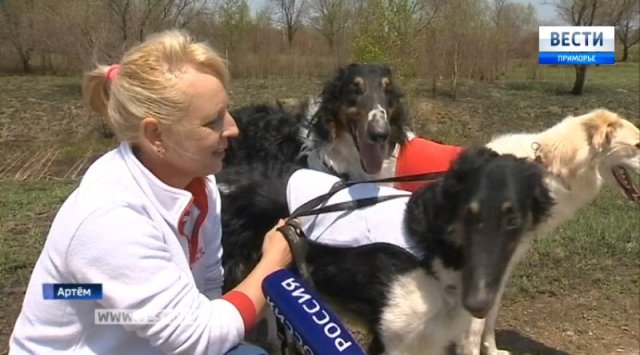 In the Artyom suburbs held lure coursing a competition— dog racing for a mechanical hare. Primorsky dog breeders are not the first to arrange races for their pets. Different breeds of dogs participate In such races.
At a crazy speed, they rush across the field to catch prey. Everything is like a real hunt, except for the bait. Hare is not real - mechanical.
Playfulness, vigilance, enthusiasm. Judges evaluate dogs according to such criteria. The animal must run a distance of 500 meters from start to finish, not stopping and not showing aggression towards rivals.
Different breeds participate in the competition. Faster than all on the track were - Whippets. In just half a minute, they ran a full circle. The Saluki distinguished themselves with the same glibness - thin oriental greyhounds. They are able to reach speeds of up to 70 kilometers per hour. Did not reach the finish line - Spitz and Spaniels. For these breeds the race is a hard test.
The championship of lure coursing the second time held in Vladivostok.
Initiative is from dog owners.
Previously, they gathered only on friendly races. And this year an international expert from Moscow arrived at the competition.
Dog breeders plan to develop lure coursing in Primorye. And after they plan to go the Khabarovsk championship .
News source: www.vestiprim.ru