15-05-2019, 17:29
Primorye tigers moved to the Amur region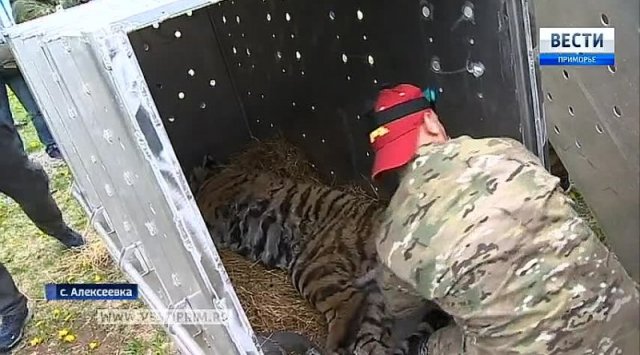 Tigers Pavlik and Elena from the Alekseevka Rehabilitation Center on 14th of May went to the Amur Region wild park.
Under the care of zoologists, the tigerss were one year old, and now it's time to return taiga.
Tigers were removed from the wild nature with their mother in February last year.
The adult tigress was hunting dogs in the Primorye Aleksey-Nikolsky village.
Now they should pass control veterinary examination. After this is contrast shower and a special transport cage. And tomorrow tigers will be delivered to the place of release.
It was not easy to determine the future home for the Red Book.
And they choose the Amur region: where tigers were born, and there are no so many wolves, which in recent years have become a source of problems for Amur residents.
Experts hope that an increase in the population of tigers will solve this problem.
News source: www.vestiprim.ru