15-05-2019, 11:30
Shelter for homeless bears built in Primorye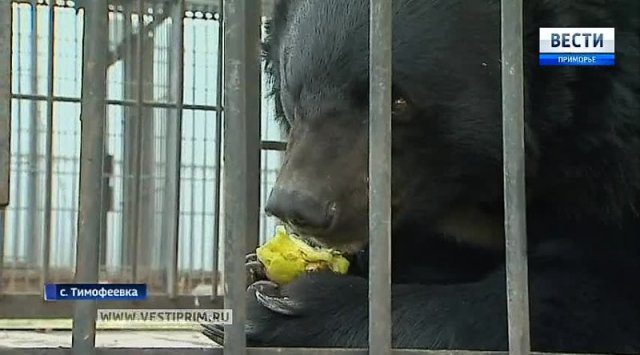 A shelter for homeless bears is being built near Vladivostok.
Primorye citizans decide to help homeless bears, to built a house.
For future guests have already equipped seven shelter s of high-quality larch.
Now bears could comfortably walk and relax.
It is home for 10 bears.
If it is possible, they will be taught to trust people again.
Three Himalayan bears have been living in Timofeevka since February and are already equiped with everything what they need.
Masha, Potap, Misha - their fate is not easy. Two were taken from roadside cafe, and Potap was working in a circus.
But soon they need to move: the construction of the aviary is already starting.
Zoologists have a lot of plans.
They intend to build the field with slides, turrets, swings. There will be log and secluded bear corners.
News source: www.vestiprim.ru