14-05-2019, 17:23
Primorye craftsmen restored combat attack aircraft IL-2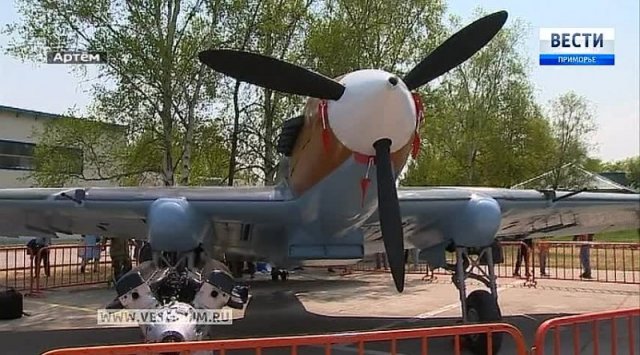 There is a new exhibit in the Vladivostok suburbs aviation museum - a real, combat attack aircraft of the Great Patriotic War - the IL-2.
The legendary attack aircraft of the Great Patriotic War was restored for more than three years.
Fifty-second board across the country collected. Most of its stuffing and body are from Primorye, from the place of its fall in the marshy lowlands in the suburbs of Artyom. Missing original parts were brought from Sakhalin, the Novgorod region and St. Petersburg. Reconstructors tried to do everything, like new. And only the native engine decided to put side by side, so that everything could be seen.
There is a film about this plane. The most massive combat aircraft since the war. It was developed in the design bureau under the leadership of Sergei Ilyushin and assembled at aircraft factories from 1941 to 45 year.
For the Germans IL-2 plane attack aircraft became a real curse - the most dangerous aircraft.
On the same aircraft, the country completed World War II in the Far East. The crew of the 52nd board, twenty-eight-year-old lieutenant Alexander Smirnov and nineteen-year gunner-radio operator, junior sergeant Nikolai Kurochkin died on 14th of August 14 1945 when performing a combat training flight in the suburb of Artyom. Their graves are now only three kilometers from their IL-2 at the Knevichansky cemetery.
News source: www.vestiprim.ru